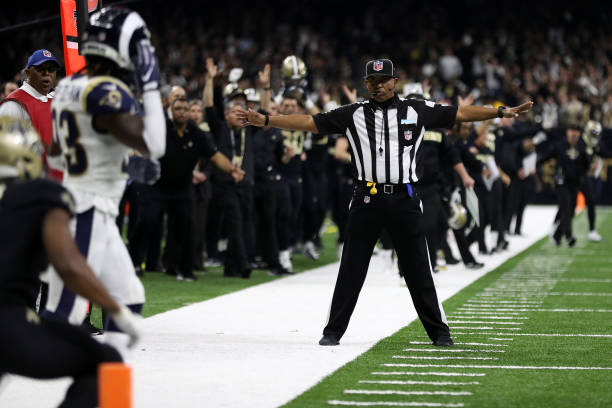 The NFL fined Rams' cornerback Nickell Robert-Coleman for his controversial hit on Saints' wide receiver Tommylee Lewis which played a crucial role in the Saints' 26-23 loss to the Rams in the NFC Championship.
The fine will cost Robey-Coleman $26,739, yet he doesn't believe it's warranted as he will attempt to appeal the fine.
Robey-Coleman admitted that he hit Lewis early in a post-game interview. Not only was there a missed pass interference call on his hit, but there should also be a helmet-to-helmet penalty as well. As the NFL wishes to improve player safety, Lewis' safety was neglected on that play as the hit from Robey-Coleman could have been detrimental to his career.
Despite the recently-issued fine on Robey-Coleman, the NFL has yet to issue an official statement, and it is unclear when such an announcement will be released.
Until the league issues a statement on one of the most controversial missed calls in sports' history, Saints' fans will likely continue to grow impatient and irritated as they await an explanation for this travesty.
Be sure to follow me on Twitter: @a_forsythe1020
Also follow Gumbo Sports on Twitter: @GumboSports
Main Credit Image: Embed from Getty Images