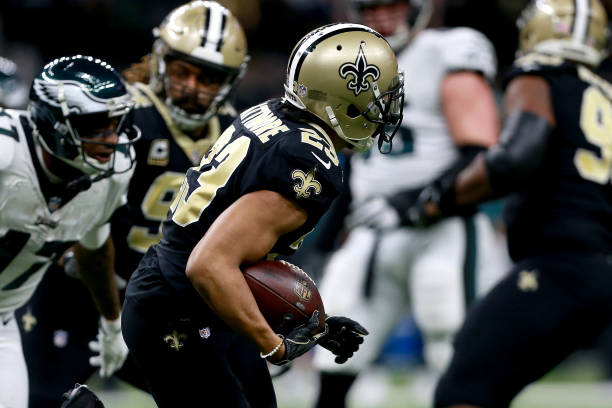 2:00 left in the 4th quarter. Eagles on the 27-yard line. The 4th quarter king Nick Foles is looking to complete another comeback. And then, here comes Marshon Lattimore, intercepting a pass intended for Alshon Jeffery, sealing the win for the New Orleans Saints.
After the Eagles took an early 14-0 lead in the first quarter, the Saints had to find some way to gain some sort of momentum. Lattimore did just that, making a beautiful interception to give the Saints the ball back. Following the interception, the Saints marched down the field and scored their first touchdown of the game. This started a run that would eventually lead to 20 unanswered points and a Saints win.
Marshon finished the game with 2 beautiful interceptions to go along with four tackles and 2 pass deflections. Lattimore, 1 year removed from being the Defensive Rookie of the Year, showed up huge in the biggest game of the year and can hopefully build on this performance going into the NFC Championship next week against the Los Angeles Rams.
Be sure to follow me on Twitter @therealbduhon
Follow Gumbo Sports on Twitter @gumbosports
Main Credit Image: Embed from Getty Images