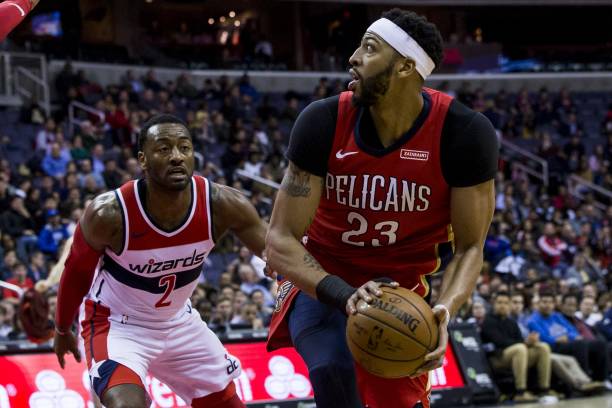 The New Orleans Pelicans franchise player Anthony Davis has requested a trade according to early reports this morning. Pelicans have a record of 22-28 and are 13.5 games back in the west. Davis said that he wants to go to a contender that can provide him a chance of winning a title.
Teams that could be in the mix and possible destinations for Davis's service could include Boston Celtics,  Los Angeles Lakers, Houston Rockets, Golden State Warriors, and many other teams that are in the playoff hunt could be vying for the young superstar's service. It would be in the best interest for the Pelicans to move him now while contending teams will most likely offer the max for AD's services.
The future of the Pelicans is about to change, and hopefully, it will be for great composition but only time will tell how and what the Pelicans will receive. This is not the first time this has happened to the team down on the bayou as the New Orleans Hornets traded away point guard Chris Paul back in 2011.
The deal ultimately led to the Pelicans landing Anthony Davis after it was all said and done, but what is to say this won't happen for a third time? Landing a superstar is tough, but keeping one appears to be more stringent in New Orleans.
Follow me on Twitter: @ChrisNallsNFL
Follow us on Twitter: @GumboSports
Photo by Samuel Corum/Anadolu Agency/Getty Images
Main Credit Image: Embed from Getty Images