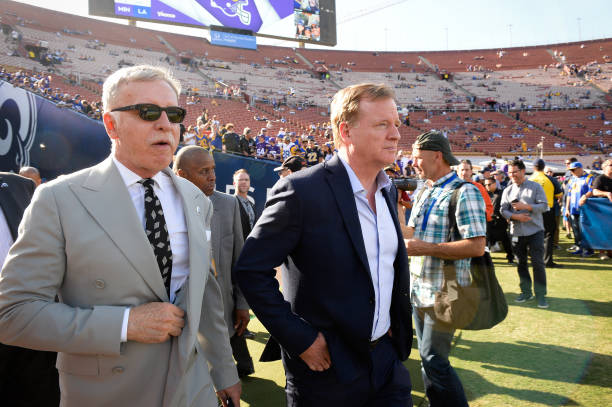 On Sunday, January 27, the NFL claimed in a court filing that commissioner Roger Goodell does not have the authoritative power to demand a replay of last week's NFC Championship matchup between the Los Angeles Rams and the New Orleans Saints. The court filing also made it clear that all decisions made by referees are final.
The NFL issued this filing as a response to two individual lawsuits on behalf of Saints' season ticket holders and the entire Who Dat Nation.
These lawsuits arose after fans of the Saints and football itself were appalled by the infamous non-call which eventually led to a Rams' victory and a Super Bowl berth.
Following the heartbreaking loss, a report surfaced from the NFL rulebook saying that Goodell has the authority to take corrective action if a "calamity" occurs that is so "extraordinarily unfair or outside the accepted tactics in professional football".
Despite this rule, the league determined in their filing that the non-call, which may have cost the Saints the game, does not fall into this category. The filing says that no game in NFL history has ever been replayed.
The filing also claims that replaying the NFC Championship game would open up the door in the future for similar lawsuits to be filed if fans are disgruntled over a referee's call or lack thereof.
In a previous response filed on Friday, January 25, the NFL claimed that replaying the NFC Championship would generate an expensive delay in regards to the Super Bowl which is scheduled for February 3 and is to be played between the Rams and the New England Patriots.
The NFL seemingly will not budge in favor of the Who Dat Nation in this particular case. Fans and players alike will likely be hoping for a rule change to be implemented during the offseason so that no team or fan base should ever have to deal with such an issue in the future.
Be sure to follow me on Twitter: @a_forsythe1020
Also follow Gumbo Sports on Twitter: @GumboSports
Photo by Kevork Djansezian/Getty Images
Main Credit Image:Embed from Getty Images