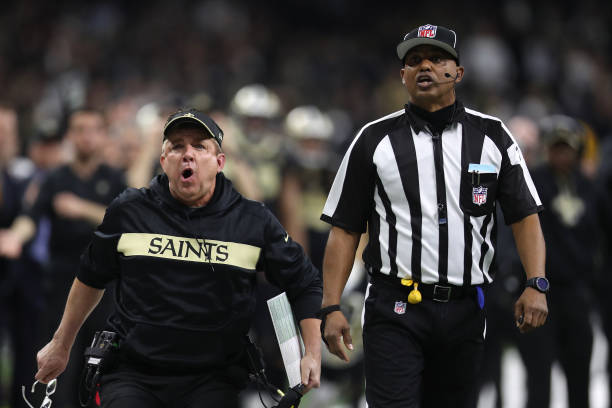 In Sunday's NFC Championship matchup between the New Orleans Saints and the Los Angeles Rams, referees missed one of the most blatant calls of all time. Rams' cornerback Nickell Robert-Coleman obliterated Saints' wide receiver Tommylee Lewis, hitting him helmet-to-helmet before Lewis could even look for the football. This missed call cost the Saints a possible Super Bowl 53 berth as they could've run the clock down to about four seconds as they could've attempted a game-winning field goal. Instead, the Saints settled for a field goal, ultimately losing in overtime to the Rams.
When New Orleans Times-Picayune reporter Amie Just asked NFL referee Bill Vinovich about the now infamous no-call, Vinovich responded by saying, "It was a judgment call by the covering official. I personally have not seen the play".
Just then asked Vinovich about whether or not the timing in the game had an impact on the no-call. Vinovich responded, "Absolutely not".
The infamous no-call will be a haunting memory for the Who Dat Nation which may never heal. The Saints' organization will undoubtedly use this as ammunition to return next season with the intentions of winning it all.
Be sure to follow me on Twitter: @a_forsythe1020
Also follow Gumbo Sports on Twitter: @GumboSports
Main Credit Image: Embed from Getty Images