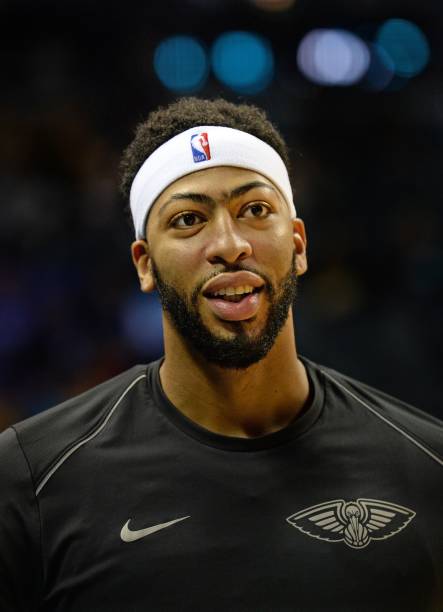 On January 16th, the Pelicans faced off against the defending Finals champions, the Golden State Warriors. After having a strong first quarter, in which they outscored the Warriors 39-31, the Pelicans struggled on the defensive side. The Pelicans kept up with the Warriors all night long, as they were only behind by 1 point going into the fourth quarter. Unfortunately, the Warriors overpowered the Pels in the fourth and won the contest.
Although the Pelicans lost their most recent match-up, they have much been better in the new year. In their last 6 games, the Pelicans are 4-2. Two of their wins came by more than 15 points, one of them against division rival Memphis Grizzlies. They even had a game where they beat the Cleveland Cavaliers by 35 points. They also beat the Los Angeles Clippers, who are currently the 7th seed in the West. Neither of their losses was by more than 7 points.
Much of their recent success can be attributed to the fantastic play from stars Anthony Davis and Jrue Holiday. In January, Davis is averaging 33 points and almost 16 rebounds while shooting an efficient 51% from the field. Taking only the Pelicans wins in January into account, Davis is averaging 35 points per game and shooting an even better 58% from the field. He has also achieved a double-double every game for over a month. Holiday has scored 20+ points in 4 out of the 6 games. He also has a great three-point shooting stretch, shooting 42% from beyond the three-point line. Holiday is also playing that great defense he is known for.
Some success is also thanks to the return of Nikola Mirotic, who has come back from injury firing on all cylinders. On his first game back, Mirotic scored 17 points. In the Warriors game, Mirotic scored 29 points, his highest since October. Mirotic gives a great scoring spark off the bench, something the Pelicans desperately need due to their lack of bench depth.
The Pelicans must keep playing this type of basketball. They have a very tough schedule coming up, playing the Thunder, the Spurs, the Rockets, and the Nuggets in a 4-game stretch. With their tough upcoming schedule, the Pelicans can show their real talent if they play some good basketball against these top notch teams.
Be sure to follow me on Twitter @therealbduhon
Follow Gumbo Sports on Twitter @GumboSports
Main Credit Image: Embed from Getty Images