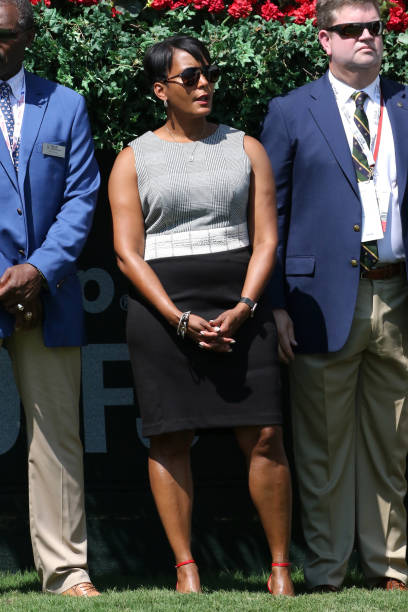 With the Super Bowl rapidly approaching, the Mayor of Atlanta, the Super Bowl's hosting city, has made her disdain for the New Orleans Saints clear
When asked to give her Super Bowl prediction, Mayor Keisha Lance Bottoms resounded, "Just anybody other than the Saints. I know there's going to be a bounty on my head for saying that. But if it can't be the Falcons, then hey, as long as it's not the Saints, then I'm happy."
The animosity between the New Orleans Saints and the Atlanta Falcons is not a secret. The long-time feud is evident whenever these teams are playing on the same field, yet rivalry extends far past the gridiron.
The first two things that new Saints' fans learn are 1. Drew Brees is the greatest quarterback of all time, and 2. The Atlanta Falcons are their greatest rivals.
The Who Dat Nation experienced greatness this season as their Saints swept the Falcons in the regular season for the seventh time in the Payton-Brees era. This quite clear upset the Falcons and their fanbase as they failed to make the playoffs and watched the Saints march their way towards the number one seed in the NFC.
Mayor Bottoms layer explained that "it was a joke." She then noted, "We are so very thankful for those who come to Atlanta for this Super Bowl. In all seriousness, that includes Patriots fans, that includes New Orleans fans, that includes whoever may be in town."
Although she explained that her comments should not be taken seriously, the Saints will undoubtedly use this as ammunition on their way to reaching the Super Bowl. If perhaps Mayor Bottoms truly wanted the Saints to miss out on another Lombardi trophy, she should have chosen her words more wisely.
Be sure to follow me on Twitter: @a_forsythe1020
Also follow us on Twitter: @GumboSports
Main Credit Image: Embed from Getty Images