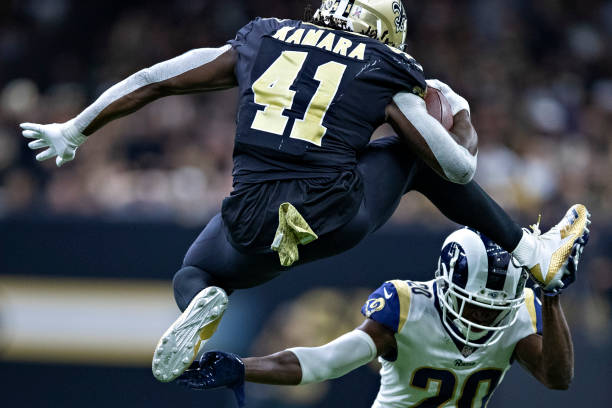 Thanks to New Orleans Saints' cornerback Marshon Lattimore and his game-ending against the Eagles, the Saints are set up for a rematch with the Los Angeles Rams in the NFC Championship.
The Saints played the Rams in week nine of the NFL regular season and defeated them by a score of 45-35. Saints' wide receiver Michael Thomas was once again the star as he caught 12 receptions for a season-high 211 yards and one touchdown. With about four minutes remaining in the fourth quarter, Thomas' lone touchdown was a 75-yard catch which put the game out of reach for the Rams. Thomas celebrated that touchdown by reenacting the famous Joe Horn cellphone celebration.
The Rams are likely infuriated after the results of the last game as it ended their undefeated streak. The Rams looked dominant when they faced the Dallas Cowboys in the Divisional round of the playoffs. The Saints will certainly be looking to extinguish their fire as the Who Dat Nation looks to reach the Super Bowl once again.
Saints' fans can watch their team take on the Rams on Sunday, January 20, at 2:05 p.m. CT on FOX.
Be sure to follow me on Twitter: @a_forsythe1020
Also follow Gumbo Sports on Twitter: @GumboSports
Main Credit Image: Embed from Getty Images