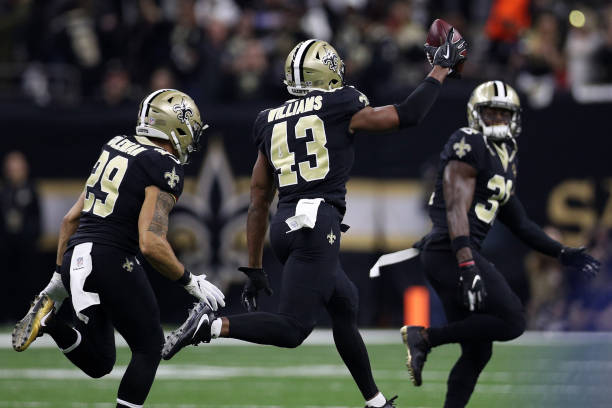 On January 14, 2018, the Who Dat Nation fell into disbelief as they watched safety Marcus Williams fail to tackle Vikings' receiver Stefon Diggs as he scampered his way towards a game-winning, 61-yard touchdown in the Divisional round of the playoffs. However, Williams made it a point that this one play would not define his career. Williams spent his second season in New Orleans proves that point.
Williams had a phenomenal rookie campaign in 2017 as he tallied up 71 total tackles, four interceptions, and seven pass deflections. Unfortunately, his season would be capped off by what is known as the "Minnesota Miracle."
In his second professional season, Williams continued on his rookie success although his numbers did see a slight decrease. Williams added 59 total tackles, two interceptions, and three pass deflections as well as one sack to his career resume.
Although his second-year numbers saw a decline from his first season, they aren't an accurate reflection of his capabilities. Williams' presence on the field is undoubtedly felt as teams always tried to avoid him.
Now, nearly one year after that infamous playoff game against the Vikings, Williams is preparing to face the Philadelphia Eagles in the Divisional round game on January 13. The Eagles will definitely need to bring their A-game when they enter the dome on Sunday because Marcus Williams certainly will be.
Be sure to follow me on Twitter: @a_forsythe1020
Also be sure to follow us on Twitter: @GumboSports
Main Credit Image: Embed from Getty Images