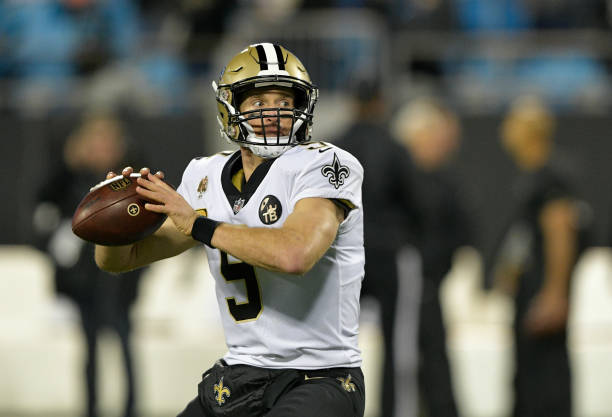 New Orleans Saints' quarterback Drew Brees' historic season becomes more and more prolific each week.
Throughout the entirety of the 2018 NFL season, Brees broke numerous records. During the second quarter of the team's week three matchup with the Atlanta Falcons, Brees broke the NFL record for career completions. Just two weeks later against the Washington Redskins, Brees surpassed Peyton Manning for career passing yards, putting him at the top of the list. Brees also finished the season with an NFL single-season record 74.4 completion percentage; a record Brees previously broke on 2017.
However, the hero of the Who Dat Nation didn't stop there. This year Brees also broke the Pro Football Focus (PFF) record for highest adjusted completion percentage in a single season.
PFF defines adjusted completion percentage as a method of crediting passers for on-target throws that are dropped by receivers, but also removes passes that are thrown away, batted at the line of scrimmage, spiked, or even thrown when the quarterback was hit as he threw, per profootballfocus.com.
Hopefully, the MVP voters recognize just how historic Brees' season truly was and award him the league's highest honor, capping off a tremendous year.
Be sure to follow me on Twitter: @a_forsythe1020
Be sure to follow us on Twitter: @GumboSports
Main Credit Image: Embed from Getty Images